Accredited Mediators of the firm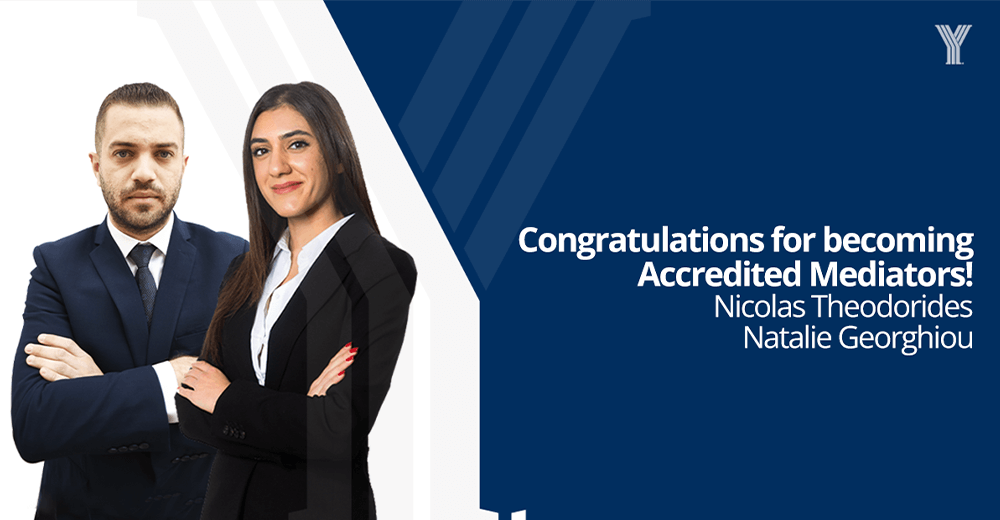 Last December two of our lawyers, Natalie Georghiou and Nicolas Theodorides, had attended a 40 hours Mediation Training Course enabling them to register at the Ministry of Justice and Public Order as Accredited Mediators and act as Mediators in mediation procedures. The program, which was organized by the Cyprus Consumer Center for Alternative Dispute Resolution consisted of theory and real-life scenarios, providing the participants with a valuable insight view of the Mediator's role and responsibilities.
Mediation is one of the most popular and most frequently used Alternative Dispute Processes in Cyprus and other jurisdictions. Choosing mediation over bringing a claim to the Court can have many benefits, for example, it is a faster and more immediate process which, unlike a lawsuit, does not need to follow lengthy court proceedings which in many cases delay the process and as a result prevent the public from bringing a claim before a Court of law.
The Mediator, as an independent party, undertakes to hear both sides and depending on the evidence presented to him, decides about the case. This rising Alternative Dispute Process now gives the choice to many interested parties for faster results in the disputes they face.
#GeorgeYYiangouLLC #YouAreNotAlone #Mediation